Here is your provincial potato association updates from across Canada for the summer 2022 issue of Spud Smart.
Alberta
By: Terence Hochstein, executive director of the Potato Growers of Alberta
Like most places across North America, the jury on the 2022 Alberta crop is still undecided. The potential is there, but only time will tell. The planting season in the south started out late, very cold and dry. Since then, we have received some timely rains in the last few weeks. With a little heat and some sunshine there is hope to make up some of those lost days. It's often said that an inch of rain will go a lot farther than three inches of cold irrigation water.
Our seed growers in central and northern Alberta have had almost ideal moisture conditions for planting. Since then, weekly showers have provided near perfect conditions to the start of what looks like a good growing season. Anyone that has lived in Alberta will tell you though that everything can change in an instant when it comes to the weather. Tomorrow the tap could shut off and the heat roll in and then everything changes dramatically. Around here we take things day by day, hope for the best and take what we get. Overall, we are about a week behind from previous long-term averages.
The 2021 crop should be close to wrapped up by the time that this goes to print. With the relatively short crop last year the processors are cutting it close to the line, patiently waiting for the new crop to come online.
Alberta acreage will be close to 72,000 acres this year, up from 68,500 acres last year. An increase in contracted processing acres and a slight increase in seed acres will make up the difference.
Once again, we are planning to host our annual potato conference and tradeshow in Red Deer, Alta. on Nov. 15 to 17, 2022. More details will be available online and in our monthly Potato Minute in the coming months. Stay tuned.
British Columbia
By: Hugh Reynolds with Reynalda Farms in Delta, B.C.
British Columbia experienced a series of cold lows from April and May which has held up our maincrop planting. Planting continues now into mid-June. Early Warba potatoes were mostly planted on sandy fields in March and B.C. has been digging since the end of May before much of the late crop was planted. The seed we are now planting is as much sprout as potato and is ready to go.
There has been some wet seeded seed that won't make after being submerged. However, much of our fields are leveled and drained. Potatoes use lots of water and so I hope the weather gods don't forsake us in August. The crop is going in extremely late this year. However, at this time I'm still confident we will have a good crop.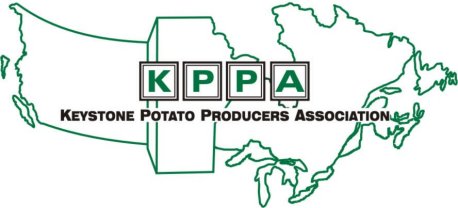 Manitoba
By: Dan Sawatzky, general manager of the Keystone Potato Producers Association
What a difference a year makes. Last year, Manitoba was in the grips of a drought which prevented irrigation reservoirs from being filled, coupled with the persistent heat and drought through the summer leaving the province short on production. This winter and spring we had adequate snowmelt to fill reservoirs, but Colorado lows kept pushing snow and rain up into the province which has delayed planting on average about three weeks.
Crop insurance deadlines are upon us, and I am aware of two producers with some seed yet to go into the ground as of mid-June. Two days ago, a potato region between Portage la Prairie and Carberry received 100 mm of rain overnight resulting in major overland flooding with the Canadian Pacific rail line being washed out and a local state of emergency declared.
Crop emergence is scattered with the early planted fields fully emerged, while the bulk of the crop yet to poke through. The wet conditions will result in seed rot, but the extent is yet unknown. Optimism for a good crop for the growers to fill the processors needs is beginning to fade, although the provincial potato pathologist still feels the crop has potential to make up lost ground with quicker emergence than other years. Coupled with adequate moisture and the remainder of the season still ahead of us the potential for a reasonable crop may still come to fruition.
Contract settlements with the processing companies have been completed with a substantial increase in recognition of the ever-increasing cost of production. Fertilizer and fuel costs continue to see increases.
Recognizing the stresses of the spring seeding season, hopefully the miracle of growth throughout the summer will bring awe and optimism to those involved in this great industry.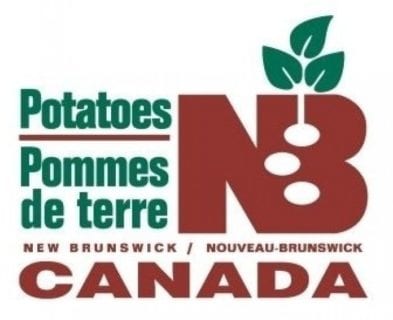 New Brunswick
By: Jean-Maurice Diagle, director of market information for the Potatoes New Brunswick
The start of the year is not what was hoped for in New Brunswick. 2022 started with the crop expected to be the most expensive crop ever planted in the province due to record high production costs. This was further aggravated by the conflict in Ukraine and the fact that there was numerous unknowns at planting time and even still. The crop was planted in good conditions but has been challenged by one of the wettest springs on record. Some areas have recently received upwards of 10 to 11 inches of water in the first three weeks of June. Many of those areas were already wet from the above average rains of the previous month as well. This has led to some areas of field being waterlogged and numerous incidences of seed piece decay. It has also caused issues with hilling and herbicide applications as fields conditions were unconducive to those operations at the critical times.
These issues will likely carry over and affect the yield potential of this year's crop. Planted acres were on par with last year's numbers even though the processing volume was increased slightly. Growers are unwilling to gamble with anything above the contracted volume as the cost of production is the highest it's ever been.
Processing plants are running as hard as they can possibly run and chewing up record amount of raw monthly. Processors also have the intention of running all the processing potatoes left in the province before they switch to new crop in September. There are still a few lingering issues in the 2021 storage crop and the processors are working through these the best they can.
Demand is still strong on the table side of things with shippers keeping busy and making the most of the demand while still dealing with transportation issues and the high price of freight.
New Brunswick growers remain optimistic conditions will return to normal shortly, thus allowing them to resume field operations and catch up. It's too early and remains to be seen how much the overabundance of rain will translate into the final yield and quality of the current year's crop.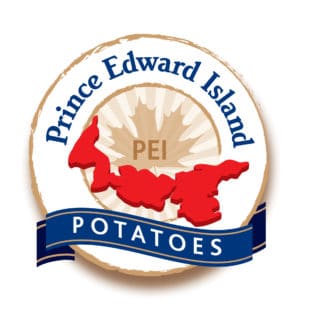 Prince Edward Island
By: John Visser, chairman of the Prince Edward Island Potato Board
The Prince Edward Island potato industry received the confirmation of the Federal Order DA-2022-14 published by USDA-APHIS on April 1, 2022, that P.E.I. potatoes could once again be shipped to our clients and consumers in the United States. The Federal Order outlines the conditions, and farmers and packers have been working with the Canadian Food Inspection Agency (CFIA) to ensure the requirements are met.
As noted previously, we are pleased that the U.S. Department of Agriculture pest risk assessment concurred with that of CFIA, showing that P.E.I. fresh potatoes were and are safe to ship given the risk mitigation measures that have been implemented.  These are similar to risk mitigation measures that U.S. growers follow to access international markets themselves.
P.E.I. potato farmers and packers resumed shipping P.E.I.'s safe, healthy and world class potatoes to the U.S. on April 4, 2022, and volumes have returned to usual levels — elevated in some cases to make up for product shortages experienced by various production areas due to the reduced 2021 crop.
P.E.I. potato farmers and industry expressed their sincere thanks to Federal Agriculture Minister Marie-Claude Bibeau and her staff and our MPs as well as to P.E.I. Premier Dennis King, Provincial Agriculture Minister Bloyce Thompson, Deputy Provincial Agriculture Minister Brian Matheson and the whole P.E.I. Department of Agriculture and Land.  Growers also remain thankful for all the support shown by Island residents.  It has made all the difference through this process.
Unfortunately, the Potato Wart Ministerial Order remains in place with blanket conditions for soil and potato movement from all areas of the Island. This Order doesn't recognize the potato wart surveillance and testing that has taken place over the past 21 years. These continuing conditions have hit our world class seed potato industry extremely hard and work continues with federal officials to bring resolution to this issue.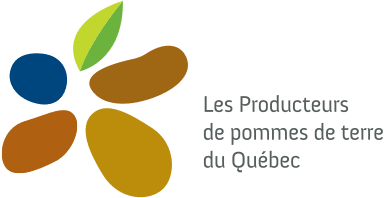 Quebec
By: Sarah-Maude Larose-Lavallée, project officer for Les Producteurs de pommes de terre du Québec
As of mid-June, storage holdings were still above average in all sectors. Though we had strong movement throughout the year, a record harvest in 2021 has us running longer on the old crop — plus cleaning seed supplies up has been slower this year due to a delayed planting season.
In such an inflationary episode, the industry remains optimistic for the upcoming season, the persisting challenge is to match supply and demand in an efficient manner.
Quebec overall acreage should be aligned with what we planted last year. The demand for processing potatoes continues to be strong and is driving acreage numbers higher. Seed numbers are also on the rise. However, table and chip stock acreage are down slightly. Within the table sector, there's no surprise as the reds are down while the yellows are up four to six per cent.
Planting was slightly behind normal due to cold and wet conditions. Frequent showers have been persistent causing losses to a few growers as of mid-June, with reseeding was necessary for some. Although moisture levels have been higher so far, the crop is progressing well, and emergence is good.
Related Articles
Canadian Potato Acreage Up Slightly for 2022
Wet West Weighs on Canadian Potato Production Outlook