The North American potato market isn't in a regular cycle, which leaves questions for future production plans.
With lingering pandemic effects, the Russian invasion of Ukraine and rising inflationary pressures, the potato markets are off kilter. With no end in sight to the market pressures, there's concern that the market might return to a regular cycle.
"Historically, when the potato market pricing is higher, growers may typically plant more acres the following year. Farmers that have been doing this a long time are used to this type of action and reaction," Victoria Stamper, general manager of the United Potato Growers of Canada, says in a phone interview. "However, as many people have commented recently, with input costs still on the rise, combined with other barriers like land and fuel costs, labour shortages and even water issues, many people feel we are no longer in that 'regular' cycle and that demand may continue to outpace acreage increases in the next season."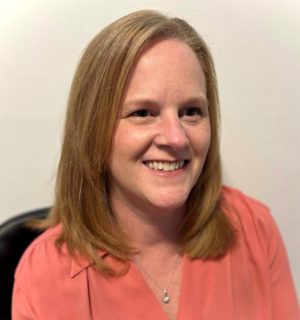 Currently there's tightness in the seed potato market, with a processing shortage is pressuring the fresh market, keeping prices high for potatoes. With high input costs growers are concerned about production costs heading into the 2023 planting season. Usually when potatoes prices are high you will see more spuds planted, but Stamper says with all of the uncertainty in the market, the potato industry isn't predicting a large spike in North American acreage.
"When we have a good market with positive pricing, then the following year the acreage tends to increase. Yet this year a lot of people are feeling unsure if that is actually going to happen," Stamper explains.
Stamper attended the Potato Business Summit in Aurora, Colo. on Jan. 4, 2023, where she found the potato industry is feeling cautiously optimistic overall heading into the new year.
"It's a good time to be in potatoes. Prices are stable and providing good returns to growers. The question is, will that tide turn next season?" she adds.
The tightness in the seed potato market is coming from multiple avenues. Seed production takes years, and during the pandemic some growers were forced to cut acreage due to cancelled purchases of seed. The ongoing export restrictions for Prince Edward Island potato seed due to the potato wart discovery in late 2021 is also curtailing the amount of seed available. Stamper has heard that some lower quality potato seed is being used to make up for shortness in the processing market too.
While Canada had a record potato crop for 2022 coming in at 123 million hundredweight (cwt), according to Statistics Canada, Americans weren't as lucky. United States potato production came in at 397 million cwt for 2022, according to the U.S. Department of Agriculture. Idaho planted fewer acres and yields were down overall in the U.S., leading to their reduced crop. Because of this shortfall, it's causing a shortage across the continent.
"Processors are out there trying to pick up any open market potatoes that they can as fast as they can. So, they've been digging into the fresh pile already. It's tight on russets. Yellows and reds seem to be still good, well balanced, shipping well, but definitely in the russets we see that impact of the processors out looking for potatoes," Stamper explains.
With the processing potato shortage, fresh packers are being more cautious in their shipments to make sure they have enough supplies to last until the 2023 crop starts coming in.
Header photo — Potatoes being loaded into storage on North Paddock Farms near Taber, Alta. Photo: North Paddock Farms
Related Articles
Canada Harvests Second in a Row Largest Potato Crop
Canadian Farmland Values, Interest Rates on the Rise