Potato breeders in Europe are working hard to innovate and create new potato varieties. Two of the latest and most innovative potato varieties in Europe are Agrico's Alouette and HZPC's Cayman.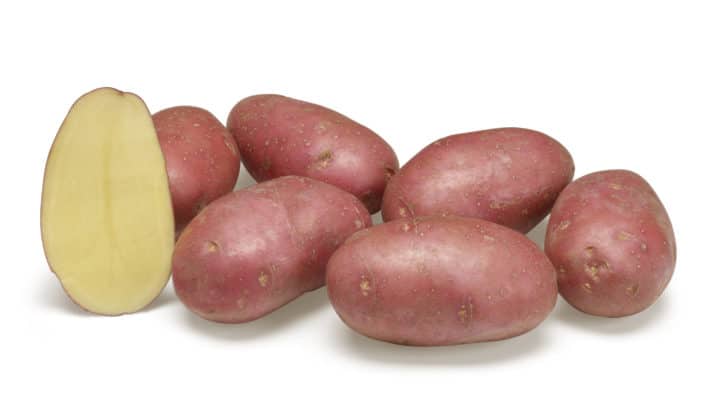 Alouette, bred by Agrico
'Alouette' is one of the gems in the company's recent release of 'Next Generation' potatoes. The variety has a bright and strong red skin, and its long oval tubers have yellow flesh. It offers consumers a delicious texture and flavour when used in a range of potato dishes. For growers, Alouette is a strong and high-yielding variety under various agro-ecological conditions. The 'Next Generation' is a range of varieties that is unique because of their natural resistance to late blight, which is the most destructive of all potato diseases. Combined with their exceptional culinary qualities, these varieties hold great promise for both conventional and organic farming. Since Next Generation potatoes entail a significantly lower risk of crop failure, these varieties add to the options available for sustainable and healthy food production.
Cayman, bred by HZPC
The name of potato variety 'Cayman' refers to a "strong car", and strong is exactly what this variety is. It combines a strong resistance package with a good drought and heat tolerance, so it can be grown everywhere and even can be used for organic production. Besides a good yield and a high dry matter content, the variety also comes with an excellent Late blight resistance, both in foliage and in the tubers. It has a very fast emergence and strong, well covering foliage, and growers can produce two or even three crops a year. The variety has a high adaptation, including a very good performance in the tropics. It is suitable for boiling, baking, home fries, crisps and, organic. A truly robust variety.
Related Articles
2021 New Potato Varieties for Canada