Manitoba
By: Dan Sawatzky, general manager of the Keystone Potato Producers Association
Direct potato harvest began at the end of the second week of August this year, almost a week later than last year but still near an average start date. We are seeing decent yields on the early Ranger Russet crop with adequate size and good specific gravity.
Delivery of the 2019 crop finished up during the last week of July at one of the processors, and at the other, it extended into the first week of August. It was a considerable challenge to manage the supply to utilize the plant capacities considering our short crop last year and the marketing disruptions the COVID-19 pandemic presented.
The growing season to date has been less than ideal with a later planting date and drier, hotter weather following which resulted in some heat stress expression through heat runners, especially in the Russet Burbank crop. Potato heat unit values are beyond 105 per cent of the 30 year average with precipitation ranging from 50 to 100 per cent of normal in the potato growing regions.
Irrigation has helped to minimize the effect of the drought and heat, but the crop continues to lag in development and will need to bulk to achieve the desired yield. Overall, the canopy is reasonably healthy with no late blight reported.
A handful of new potato storage buildings are nearing completion. Some further construction to begin this fall to accommodate industry expansion points to optimism and opportunity some growers are seizing. Others coming off of a few tough years are right-sizing their operations and continue to look at ways to be more efficient.
The research field days have been moved to a virtual reporting format and can be viewed at the Manitoba potato research site at mbpotatoresearch.ca.
We've also made the tough decision to cancel Manitoba Potato Production Days, which is usually held in Brandon in late January, due to the COVID-19 pandemic.
Prince Edward Island
By: Jason Hayden, board chairman of the Prince Edward Island Potato Board
Prince Edward Island has experienced a long hot, dry summer. Recent rain in August came too late for some fields and the impact for overall yield has yet to be seen. The weather has generated an increase in discussions with our government about the use of supplemental irrigation for agricultural production in our province. The annual rainfall amounts and recharge of our water resources have not diminished, but the timing of the precipitation has tremendous impact on crop growth and production of all crops from vegetables to blueberries to grain and forage crops to potatoes.
COVID-19 continues to impact our daily lives at home and at work. P.E.I. has been fortunate as all of our provincial cases have been travel related and have been contained. That being said, we all still have to make accommodations for safe workplaces and our province has published guidelines to help growers prepare the workplace and staff for the upcoming harvest season.
Small outdoor gatherings are now allowed, and limited field day activity is taking place to look at 2020 research trials – with pre-registration and attendees following public health guidelines.
There is still time to go before the 2020 crop is in the bin. We wish all growers a safe and productive harvest season.
Ontario
By: Kevin Brubacher, general manager of the Ontario Potato Board
Once again Ontario saw a wide range in weather patterns throughout the growing season. Some areas received more than enough rain while others experienced extreme drought situations. Some locations are confident the 2020 crop will be one of their best in history, while others are extremely devastated by what they are seeing in the ground.
At the time of writing this, harvest of the 2020 early Ontario potato crop is well underway. Fresh potatoes began hitting the market in large volumes the third week in July. Pricing has been fairly strong and stable. Quality has been excellent, but yields have been below average in most areas. Harvest of our early process potato crop began in early August with excellent quality and good yields.
Harvest of the storage crop will be in full swing for both fresh and process potatoes by the first few weeks of September. For the most part we are expecting an average yield but as mentioned earlier, some areas which were affected by drought are very discouraged.
The annual general meeting of the Ontario Potato Board is scheduled to take place Dec. 2, 2020. With current COVID-19 restrictions in place, details are still being discussed as to what our meeting will look like this year. Please direct any questions regarding the AGM to the board office at [email protected] or (519)-846-5553.
British Columbia
By: Hugh Reynolds with Reynalda Farms in Delta, B.C.
The 2020 summer has treated us very well after a good spring. Good early crops are being sold at fair prices. Several showers this summer have given us a good volume of count sized potatoes grown in soft and damp soil.
This year's variety trial was in an unirrigated field and many varieties new and standard showed good yields of smooth potatoes — this is not always so. At the end of August many fields are topped or just naturally timed out and going down.
The biggest risk in British Columbia is heavy fall rain which our clay soils cannot drain. We have a great crop in the field but need to get it into storage.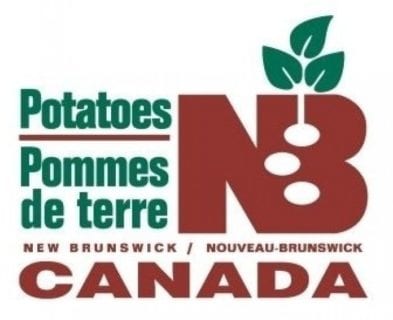 New Brunswick
By: Jean-Maurice Daigle, director of market information for Potatoes New Brunswick
2020 has been a difficult year for the potato industry and the challenges have not escaped New Brunswick potato growers. COVID-19 reared its ugly head in March making for uncertainty in the outcome of the remaining 2019 crop. Growers worked with industry stakeholders to re-direct some of the excess product in storage because of the decreased demand.
Due to the uncertainty of the demand, New Brunswick growers planted fewer processing and seed acres this spring and slightly more table acres. The planting season was ideal, and optimism was high for a good growing season. That optimism soon was hampered by the hottest and driest summer in recent years. Very little rainfall and sporadic showers have reduced the yield potential of this year's crop by 15 to 20 per cent on early varieties and the verdict is still out for the long season varieties.
The province got much needed rain on the last week of August, but it might only benefit later season varieties as early varieties were already past the point of no return. The processing chip crop has already started to be dug and the fry crop is due to start the first day of September. Growers report significant reductions in yield.
New Brunswick growers hope the moisture received recently will help the later varieties grow and perhaps return a respectable yield for the storage crop.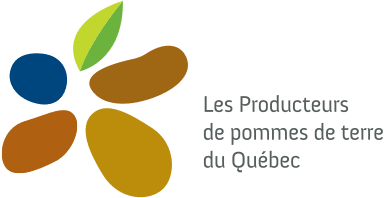 Quebec
By: Sarah-Maude Larose, project officer for Les Producteurs de pommes de terre du Québec
The 2020 Quebec potato crop had excellent planting conditions and the acreage is up by 2,000 acres, mostly in fresh, seeds and processing.
Crops have been under pressure throughout the growing season as we experienced significant heatwaves and drought. Growers expressed concerns with either the number of tubers or its size. Those who were able to irrigate throughout the heatwave will endure less damage, but recent significant rainfalls given some relief to the crop and overall the foliage looks great. Early maturing varieties seem to have been more affected than the late ones. Growers are reporting yields to be at or slightly below-average levels with good quality.
Despite some concerns of surplus when COVID-19 hit, the old crop has all been cleaned up in a timely manner as the fresh sector remained stable and demand for chips and processing increased.
The 2020 season has been challenging and we wish a safe harvest and successful marketing season to all potato growers.
Alberta
By: Terence Hochstein, executive director of the Potato Growers of Alberta
As I look back on my report from last fall, I indicated 2019 could be summed up with one word…. FRUSTRATING. If that was the case, I have no words to describe what the last six months have been like for the world and in particular the potato industry across North America.
I believe everyone is glad to see the 2019-20 crop year behind them. Here in Alberta, even though the processing industry was able to find a home for their turned back contracted tons, the seed industry ended up disposing of approximately 12,000 tons of valuable seed. Not only was that a devastating loss for our seed growers this past year, but there will be long lasting effects to the entire industry, as there was a number of high generation seed lots which were also destroyed.
The Alberta crop got off to a good start in April/May with good planting moisture and reasonable temperatures. What started off as timely rains in all areas turned into torrential downpours and more rain, followed by more rain. In early June, there were numerous storms across the south followed by hail, which left a swath of drown outs and hailed out crops. In our seed growing areas it never quit raining.
Consequently, there will be many acres unharvested due to the excess moisture earlier on. It does not take many acres like this to take the top of off the total yields of a crop. Most growers across the province will be happy with an average yield from this year's harvest. Early chip and field run fry harvest is underway with yields slightly below average. It remains to be seen what the rest of the harvest will look like. We wish everyone a successful and safe harvest for all.
Unfortunately, due to the current COVID-19 restrictions, the annual Potato Growers of Alberta Potato Conference and Tradeshow scheduled for Nov. 17 to 19, in Red Deer, Alta. has been cancelled. We look forward to hosting the 2021 Potato Conference and Tradeshow on Nov 22 to 24 in Red Deer.
I hope everyone has a safe and bountiful harvest.