In recent years, factors such as climate change, natural disasters, the economy and COVID-19 have taken a negative toll on overall mental health. While the acknowledgment of mental health in agriculture has increased, now more than ever, farmers, salespeople, lab technicians and all involved in growing food and fiber need support.
Unstable production conditions, shifting market prices and uncertainty in relation to trade and tariff policies create a life of instability for farmers. May, Mental Health Awareness Month, is the perfect time to recognize the daily struggles of agriculturists and offer support and resources for that community.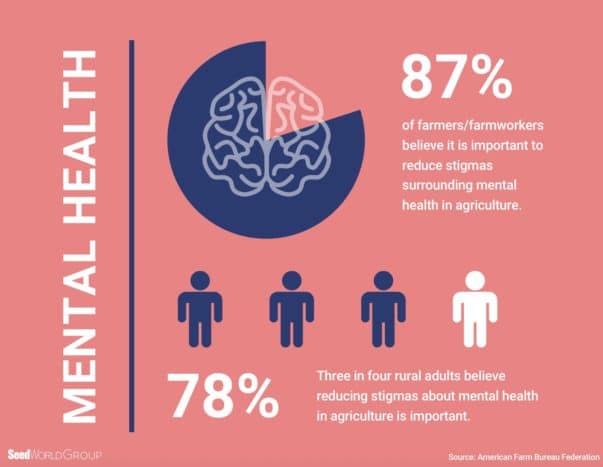 Reducing stigmas starts with information and education. Here are five resources to better understand mental health and offer access to resources for those who suffer from mental health conditions.
Mental Health Resources
Related Articles
Do More Agriculture Foundation Launches Embracing the Awkward Campaign
Do More Ag Announces New Executive Director Megz Reynolds
Do More Ag Offering Telus Health MyCare Counselling to B.C. Farmers for Free