Colorado potato beetles (CPBs) are highly adaptive to new control methods, which makes them hard to get rid of in potato fields. A national research project led by AAFC and funded by the Canadian Horticulture Cluster has been working to quantify regional patterns of insecticide resistance and develop regional control methods. This webinar will take a closer look at their research findings which could help control CPBs on your potato crops.
During this webinar, you will learn:
Where CPB hotspots are
What CPB control chemistries are losing efficacy
Regional management recommendations for CPB control
About the CPB mapping app being developed by AAFC
A sneak peek at how molecular markers could be used to detect how insecticides change CPB's genetic structure
Speakers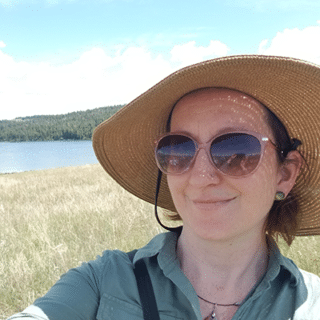 Chandra Moffat, research scientist in entomology with AAFC in Summerland, B.C.
Moffat's research program centres on the agro-ecology of insect pests and the cropping systems they impact. Her work strives to develop knowledge of the ecology and evolution of both insects and plants across a variety of agricultural systems to develop sustainable pest management strategies. Her research group integrates approaches from natural history, ecology, taxonomy, and molecular genetics to develop new integrated pest management tools. She focuses on development of biological control-based methods for invasive insects, the biological control of invasive weeds, as well as characterizing and delaying the development of insecticide resistance.
Ian Scott, research scientist in entomology and insecticide toxicology with AAFC at the London Research and Development Centre
Scott studies the effects of insecticides and plant-derived metabolites on pest insects with a focus on vegetable crops. His expertise includes insecticide resistance, biopesticide discovery, plant-insect interactions, and chemical ecology. His current projects focus on wireworm, Colorado potato beetle, two-spotted spider mites, and the effects of cover crops on soil invertebrate biodiversity. Scott is the lead author on a recent publication "Proteomic analyses detect higher expression of C-type lectins in imidacloprid-resistant Colorado potato beetle Leptinotarsa decemlineata Say".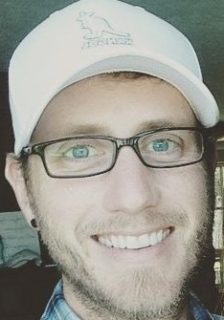 Sheldon Hann, land resource support biologist with AAFC in Fredericton, N.B.
Hann graduated from the University of New Brunswick in 2005 with a bachelor of science in forestry with a specialization in geomatics. He started his career with AAFC in 2005 as a soil and land resource technician where he provided field, lab and geomatics support to the soil, air and water quality research teams at the FRDC. From 2016 to 2019, he acted in the integrated cropping systems scientist role as a biologist and was the principle investigator for two research projects (J-00046, J-001026). In 2019, he began his current position as the lead for the land resource support unit located at the FRDC. In his current role, Hann provides GIS and geomatics support for various research teams across the Atlantic provinces on a wide variety of research projects. He provides research project data compilation, management, analysis and visualization through the use of a variety of software and analysis techniques including artificial intelligence. Hann has successfully developed mapping applications and map products through various GIS platforms that are integral in decision making, fulfilling project requirements, engaging with stakeholders and knowledge transfer activities.
Brought to you by the Canadian Potato Council
Podcast: Play in new window | Download