[deck]China is already the world's top producer of potatoes. With plans underway to boost consumption among the Chinese people, it's poised to produce even more.[/deck]
Rice, wheat and maize are considered the three main staple foods in the People's Republic of China. If all goes according to plan, there will soon be a new food on that list — the potato.
In January, the nation announced plans to ramp up domestic consumption of potatoes, in an effort to ensure food security, ease the pressure on the environment and increase farmer incomes.
China is already the world's leading producer of potatoes. With this initiative, the potato is positioned to become even more important to the Chinese economy.
According to the Food and Agricultural Organization of the United Nations, China's total planting area for potatoes in 2013 was just over 5.5 million hectares. Total potato production was more than 95 million tonnes — representing a quarter of the world's total.
"There are over 50 million jobs in China's potato industry. This shows how significant the industry is to local economies and Chinese society," says Yan Feng, division director, Agricultural Trade Promotion Center, Chinese Ministry of Agriculture.
Consumption Growth
Feng says the potato's future in China is shaping up to be even brighter.
"The market for potato consumption has great potential in China. In the last five years, potato consumption increased by 40 per cent, making China one of the countries with the most rapid growth in potato consumption," she says.
The Chinese government believes the potato represents food security for the country of 1.3 billion people.
"With our limited land and water resources, the potato's higher-yielding, drought- and cold-resistant traits make it [an ideal crop]," Feng says. "The potato is also rich in nutrition, and is the [fourth most popular] food in China after rice, wheat and maize."
Feng adds that the potato also helps alleviate poverty in China.
"In the past two decades, since the rapid development of the potato industry in some of the poorer regions of China, many potato farmers have risen out of poverty — and the potato industry has become the backbone of those communities," she says.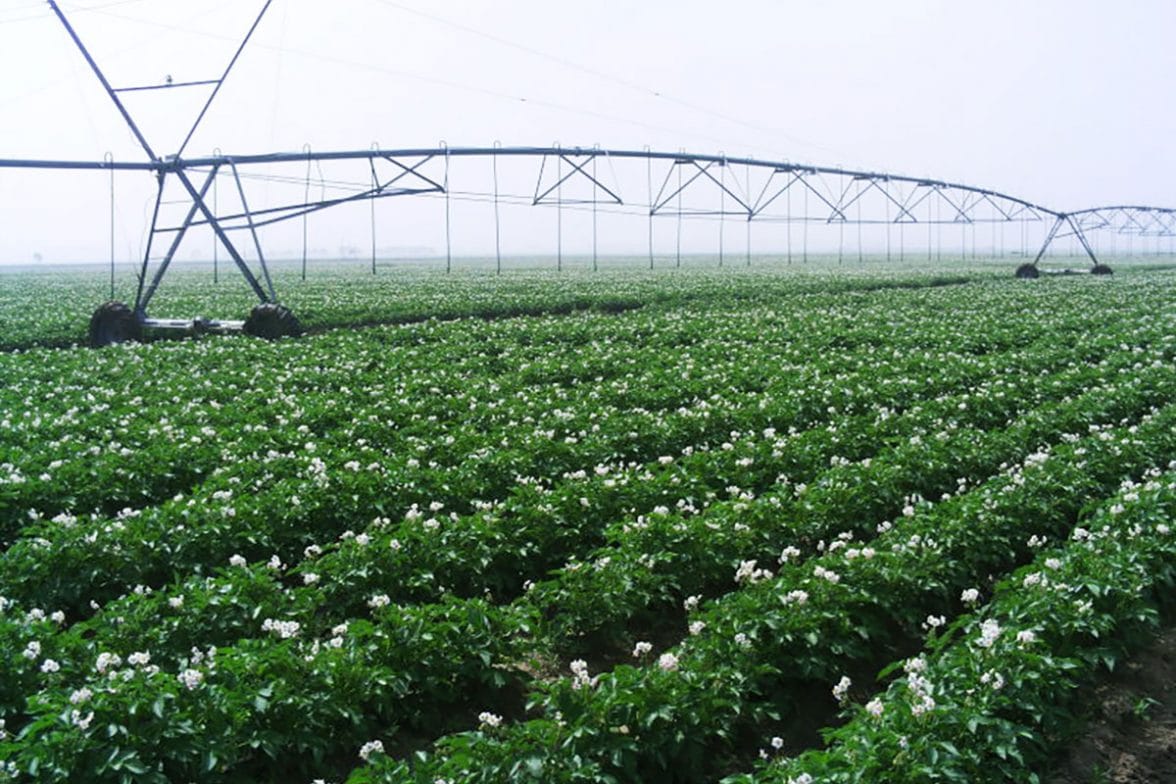 Things weren't always this way, though. And if anyone in Canada knows about how far the potato in China has come since the 1980s, it's Peter VanderZaag.
The owner of Sunrise Potato Storage in Ontario, VanderZaag is a potato grower and scientist who is recognized as one of Canada's leading authorizes on the crop. He also has a stellar reputation in international potato circles, spending much time abroad helping countries like China develop their potato industry.
As a member of the International Potato Center (CIP), VanderZaag began working to help grow the Chinese potato industry in 1985. In the three decades since, China has made tremendous strides.
"Potato production in China has increased six-fold over the last 30 years," VanderZaag says.
"When I started working there, it was still a very food-deficit country. Everything was measured in grain," he adds. "Potato wasn't even on the list. It was converted to tons of grain by dividing total potato tonnage by four — it was called 'tons of grain equivalent.' Potato wasn't even on the radar."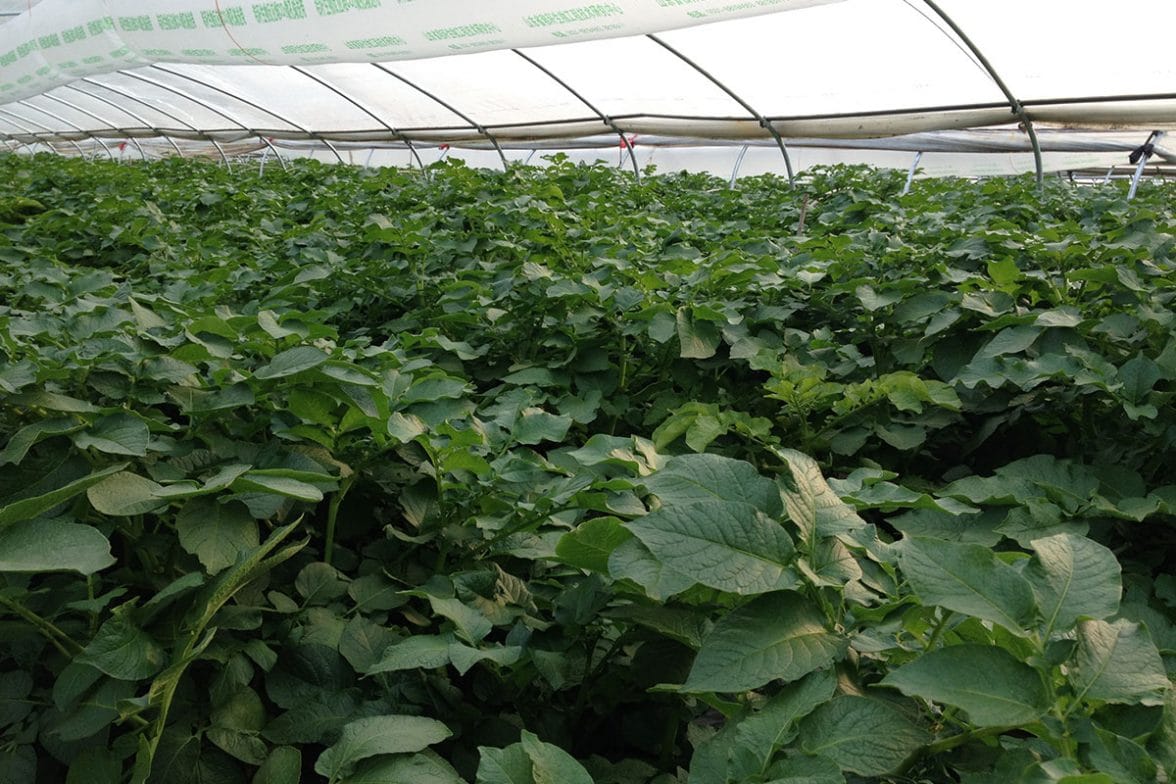 When VanderZaag arrived to lead CIP in its effort to build a research centre in China, things were beginning to change. He cites a number of factors that were coming together at that time to usher in a new era for the potato in the country.
It was around then that the Chinese government decided to disband the agricultural co-operatives model that dominated the country's agriculture industry. Farmers were allowed to operate individual farms free of the rigid structures that governed the co-operatives.
"That allowed farmers to do as they felt like, to run their farms the way each individual farmer wanted to. They soon figured out their own way of farming was much more efficient. Vegetable production increased, because they could figure out the most effective way to utilize their own land," VanderZaag says.
"They were no longer controlled by a central governing unit that demanded they produce so many tons of grain equivalent per area. That was wiped clear."
The Chinese began to produce more potatoes, which grow generally very well there in a variety of different locales — in both mountainous areas and at lower altitudes.
It was around this time that CIP began its development efforts in China, helping to change the perception of the potato in the People's Republic.
"At the time, the potato was not sexy. CIP came and opened its office and we made it [attractive] by offering scholarships, training courses, new germplasm. We really raised the profile of potatoes, and that had a huge impact," VanderZaag says.
Boosting the potato in China may have been the goal of CIP, but the mission wouldn't be successful unless the country's farmers were given access to new germplasm, says VanderZaag. That's because potato germplasm in China back then was problematic.
"One variety we developed there was called Co-operation 88 (C88). That's an example of a variety brought in… that's now one of the largest-producing varieties in the world," VanderZaag says. C88 is a high-yielding potato cultivar with good resistance to late blight. It's used heavily by the potato chip industry.
"Up until 1985, China was basically working with Eastern European potato varieties that were ill-adapted and not very good eating quality. When CIP introduced new germplasm, that helped give the potato a new lease on life," notes VanderZaag. "C88 was successful not just because it has virus resistance and good eating quality, but because the Chinese developed a seed program that got a lot of healthy seed out quickly. "
CIP's efforts to help mentor a new generation of potato growers and scientists have ensured that the industry keeps coming up with innovative ways to increase potato production in China.
"Many of today's industry leaders in China, we helped train back in the 80s when they were young. They've become very influential in the Chinese potato industry," VanderZaag says.
There are challenges ahead, though. One major hurdle the industry is working at clearing is finding more processing opportunities for potatoes. Feng notes that only around 10 per cent of the potatoes grown in China are processed, primarily for starch.
"The majority of the current varieties found in China are mainly for fresh consumption," she says. "The varieties for different processing needs are in high demand."
One of the biggest constraints right now for the potato industry in China, VanderZaag notes, is developing appropriate varieties for french fries.
"The varieties brought in from North America generally don't do well in China," he says. "Russet Burbank is too late-maturing. Shepody is too susceptible to late blight. They have all kinds of headaches with that."
There are also concerns surrounding future generations of potato farmers, VanderZaag adds.
"Many are finding that the next generation doesn't want to farm. In Western China it's a problem, where a lot of farming is still done by hand. The young people are going to the city and getting jobs in office buildings, rather than working in fields."
Still, VanderZaag says the Chinese have a strong track record of overcoming obstacles, due in no small part to the country's political structure.
"China has gone from a communist country to a communist country with capitalism. There are many anomalies in that process, because capitalism in China is not the same as it is in North America," he says. "The Chinese system of capitalism works in a very different and unique way. The government has subsidized half a billion dollars on seed potato production. It's fantastic as far as potatoes are concerned."
According to Feng, the Chinese government has introduced several economic policies to highlight the importance of the potato as a main crop for food security in China. With the upcoming World Potato Congress to be held this July in Beijing, government officials are looking forward to helping the country's potato industry put its best foot forward and network with others from around the world to further advance the potato in China.
"The future development of China's potato industry still needs the attention and participation of international friends," she says.
VanderZaag, who will be heading to China as a special advisor to the WPC organizers, agrees. But he firmly believes the nation is extremely resourceful, and will undoubtedly find a way to clear whatever hurdles its potato industry needs to get over. "The future of the potato in China is very bright," he says.