Emily Ford, a senior agronomist with Quattro Ventures in Bow Island, Alta., has been chosen as one of this year's Nuffield Canada scholars, a Nov. 17 news release says.
Ford's studies will focus on regenerative agriculture in potato production systems. The release noted her sponsor is McCain Foods Ltd.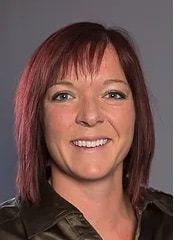 "There is an urgent need to push forward the future of agriculture innovation in Canada. The Nuffield scholarship unlocks potential for future leaders who will help transform the landscape of agri-food and ensure the food system is sustainable for generations to come," Charlie Angelakos, vice-president of global external affairs and sustainability for McCain Foods, said in the release.
In Ford's daily work she works on crop production through real-time field monitoring and providing solutions for top crop performance on a 23,000-acre farm, the release said.
"This unique scholarship opportunity develops new influencers who will reshape our Canadian agricultural sector with innovation, global perspectives and leadership," Blake Vince, Nuffield Canada chair and 2013 Scholar, says in the release. "Nuffield Canada is part of the global network of Nuffield alumni which supports fellow scholars and travel studies necessary to see agriculture from a global perspective."
The release notes recipients can come from any capacity of primary production, industry, or governance of agriculture and must do a minimum of 10 weeks of travel study within 24 months to examine and research an agriculturally relevant issue. They then write a report on their research findings and make a presentation to the Nuffield board.
Related Articles
Mark Phillips with the P.E.I. Potato Board Picked as Nuffield Scholar
How Mark Phillips Found His Way Back to Ag