Here is your provincial potato association updates from across Canada for the winter 2023 issue of Spud Smart.
British Columbia
By: Hugh Reynolds with Reynalda Farms in Delta, B.C.
Potato inventories are down, and our sheds will be mostly empty by May. Demand is good and local agents will be eager to get the new crop in as soon as possible. This is due to lower yields from a wet spring followed by dry conditions into the fall of 2022.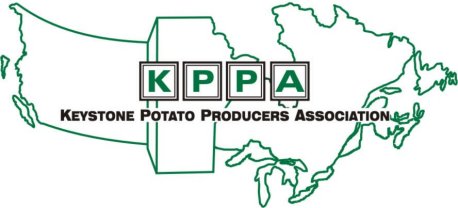 Manitoba
By: Dan Sawatzky, general manager of the Keystone Potato Producers Association
With final crop production numbers available since my last report, the late spring planting dates have resulted in a short crop once again in Manitoba. We fared a little better than the previous year when drought was the limiting factor. The crop is likely to be off by approximately 10 per cent and has a smaller profile than normal. Incidents of hollow heart are higher than normal mainly due to the sporadic plant stand on some fields with excessive rain in the spring. The processing plants have been running hard over the first quarter of the year except for one of the McCain plants taking some down time for maintenance.
Imports of potatoes to replace the shortfall are in short supply this year, but some have been sourced to keep the plants running until the new crop may be available. Simplot can ship some product from North Dakota to balance supply between their processing facilities on both sides of the border.
Winter is meeting season with the Keystone Potato Producers Association's annual meeting well attended early in December. Other December meetings focused on storage management. With the potato crop being a little less mature than normal, it needed special attention to stabilize sugar levels. Although the crop went into storage in relatively good condition, there have been some breakdown issues experienced. For the most part the processors have been able to address these issues and salvage the crop.
As the days start to lengthen, our thoughts begin to look toward spring, thinking of another growing season and the increased costs associated with it. Moving yields higher through better growing conditions, ongoing research, and paying attention to detail in management will be necessary for future success.
At the time of writing this in late December, negotiation talks have not begun in Manitoba, but growers will be keeping a close eye on how they materialize.
Potatoes continue to be one of the most economical, nutritional, and tasty foods we consume.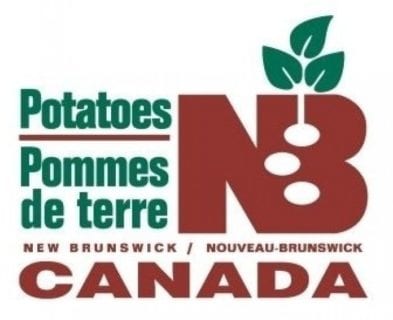 New Brunswick
By: Jean-Maurice Diagle, director of market information for the Potatoes New Brunswick
Growing conditions were ideal and although not quite last year's record crop, the 2022 crop year produced slightly above average yields overall. Processors have been busy attempting to utilize all the volume with some of the raw headed west again this year to alleviate shortages.
Quality and payables at the processing plants are trending slightly lower than the five-year average but overall, processors are happy with the quality of the 2022 crop. Packers are also running to meet demand and prices have been strong.
Seed potatoes are showing excellent quality and are storing well with no issues. We are keeping an eye out on virus levels as preliminary lab results have shown slightly higher than average virus levels.
Potatoes New Brunswick is happy to announce the return of our annual conference and trade show this year! The event will took place at the AYR Center in Woodstock, N.B. on Thursday, Feb. 2, 2023. The agenda was packed with topics of interest to all and a sold-out tradeshow floor with exhibitors excited to present what they had to offer.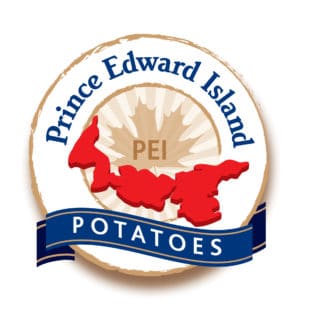 Prince Edward Island
By: John Visser, chairman of the Prince Edward Island Potato Board
2022 was another good growing season on Prince Edward Island, but there are always climatic differences across the Island. Crops were slightly lighter in some areas in the east and some areas of the west had excess moisture. Despite these differences, overall, the crop was very good in terms of yield and quality.
Shipment of fresh potatoes has been strong to all markets and prices are above this time last year. With fewer COVID restrictions on travel, our staff, directors, and dealers have been attending trade shows and it is good to reconnect with our customers in person.
Due to a second year of shortages in western North America, P.E.I. potatoes are, once again, being shipped to Alberta for processing use and shipments have been going well. Locally growers have been increasing acreage of some of the newer french fry varieties and are pleased with the yields. Contract negotiations for 2023 are set to begin in March.
Local seed acreage decreased approximately 20 per cent as a result of shipping reductions due to potato wart restrictions. Discussion with the Canadian Food Inspection Agency continues and there are many information pieces coming together in the next few months to help plan the way forward. Variety shifts in seed acres are taking place to match supply with demand from the commercial sector.
Extension and training sessions are scheduled for the winter months to cover topics such as soil health, efficient use of nitrogen and addressing other challenges facing growers as we head into the 2023 growing season. The P.E.I. Potato Conference took place in Summerside, P.E.I. on Feb. 13, 2023.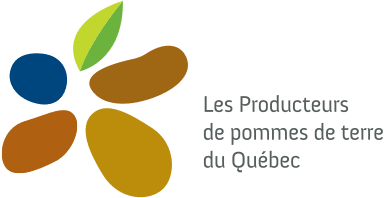 Quebec
By: Sarah-Maude Larose-Lavallée, project officer for Les Producteurs de pommes de terre du Québec
Growers in Quebec are pleased with the yield and quality of this year's potato crop. Many growers harvested close to record yields, but still wet harvesting conditions have caused some isolated warehouse issues for a small number of growers that are being managed by these growers as needed. Thus, storage holdings are slightly down compared to last year.
Table stock movement both in domestic and exports markets so far this year are ahead of our five-year averages. This strong usage will help move our table stock holdings that are 2.5 per cent heavier than our average crops.
Processing markets are still facing steady demand and holdings should be sufficient to supply the full season.
As for seed supplies, holdings are actually above our five-year average, at five per cent, but most of it has been spoken for.
Related Articles
The P.E.I. Potato Industry is Edging Back to Normal
The North American Potato Market is Out of Sync