Here is your provincial potato association updates from across Canada for the winter 2022 issue of Spud Smart.
Alberta
By: Terence Hochstein, executive director of the Potato Growers of Alberta
When I look back at our last edition of Eye on the Nation, the Alberta industry was still optimistic they would be holding a live AGM and tradeshow. We all know how that ended and three months later the world is still in a state of flux with the latest variant of COVID-19, Omicron, wreaking havoc on the everyday lives of so many people.
The open, late fall, while a blessing for harvest, has proven to have created its own set of challenges for the Alberta growers. After a summer of extreme heat and very little moisture, the crop was able to grow two to three weeks longer than normal, which helped somewhat with the bulking of what was there. Overall, the entire industry here in Alberta was off about 10 to 15 per cent of their long-term average yields.
With the crop safely in storage it appeared the worst was behind us, but unbeknownst to everyone was the long-term effects of the heat dome on the crop in storage. To date, growers and processors have had to be at their finest to manage storages and maximize the value of the crop coming out for processing. Let's hope this is soon behind us and the rest of the storage season is relatively uneventful. There have been more questions than answers about what caused some of the storage issues that the growers are facing, and it will be a miracle if we ever fully understand all the causes. Let's hope we don't ever go through a growing season like we experienced this past summer.
As everyone waits for spring to arrive in the coming months, the processing industry across North America is heavily involved with working towards a contract settlement for the 2022-23 crop. Over the next few months, it's everyone's hope an agreement can be made that's mutually acceptable to both parties. The biggest uncertainty is the drastic increase in all costs involved with growing and processing the crop that everyone enjoys eating.
British Columbia
By: Andre Solymosi, general manager of the B.C. Vegetable Marketing Commission
The 2021 B.C. harvest was good and is comparable to 2020. The real story happened just as the last fields were being lifted. There were some heavy rains, which in't unusual, but the frequency of storms became an issue.
The storms were cool which meant there was heavy and early snow on the mountains. A sustained low-pressure system got bigger and kept directing low pressure waves towards the B.C. coast. The heavy rains pulled warm air from the south and pushed up the freezing level so there was a massive snow melt.
The soils were already at field water capacity and many slopes started to slump. All rivers and streams were at a full tear and the new mud and rocks instantly started to tear down bridges and change the valley shapes. In places, kilometres of roads disappeared, rails were left hanging, and oil pipelines were floating where they once were buried. Houses and cars with people in them were swept away. It's amazing so few people had actually died.
South of us in Washington is Mount Baker and the same events happened there and its rivers could not handle the flow. Breaking its dikes, the water flowed north into the old Lake Sumas area. The Sumas Prairie is productive farmland and the area flooded up to ten feet in places. Thousands of acres of farmland were impacted. We are fortunate most of the potato storages and packing sheds were not involved and there was minimal impact on potato inventory.
B.C. is now open for business again and potatoes will be planting from March, irrigating in May, and digging earlies in June.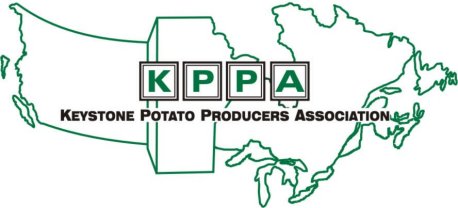 Manitoba
By: Dan Sawatzky, general manager of the Keystone Potato Producers Association
As I write this article at the start of January, we are in the throes of winter here in Manitoba. Our temperature has struggled to get above minus 30 this past week which isn't conducive to bringing fresh air into the potato storage buildings to help maintain good quality potatoes. Although harvest was done under favourable digging conditions, we have seen more storage breakdown issues than expected. The cold weather we had at the start of January may add to the situation. Processors have been able to address most of the issues before they deteriorate too badly. One wonders if more research efforts should be directed toward potato storage research under Manitoba conditions. A storage management workshop hosted by Gaia Consulting held in early December was well attended.
Potatoes continue to be brought in from outside the province, but the majority will be brought from the east this year rather than the Pacific North-West and Idaho as they have been the previous three years when we experienced shortages. Although the shortfall isn't as severe as in previous years growers are anxious when they see potatoes being imported when their bins have issues.
Our annual meeting was held both in person and virtual for those who could not attend in person. Attendance was reasonable given the ever-changing COVID-19 situation. Our premiere meeting and trade show Manitoba Potato Production Days unfortunately was cancelled this year due to provincial public health restrictions.
As the days begin to lengthen planning for the next growing season is well underway and the question on the growers' mind is that of covering the ever-increasing costs they are seeing. Pricing negotiations haven't yet taken place here in Manitoba.
Trusting everyone is able to take a bit of time to catch their beath and relax over the winter months.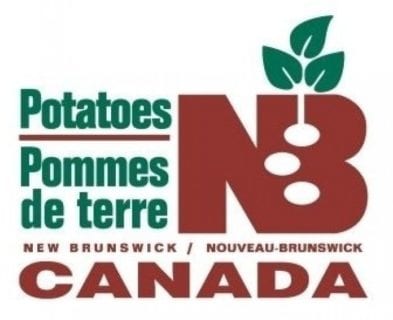 New Brunswick
By: Jean-Maurice Daigle, director of market information for Potatoes New Brunswick
2021 growing conditions were ideal and a welcome change from the previous year's drought conditions. New Brunswick growers were more than pleased when came time to harvest the 2021 crop producing the largest yielding crop on record. This led to growers scrambling to find room for the large production volume and coupled with excess rain in late September during harvest, made for some storage challenges during the early part of the storage season. Processors have been busy attempting to utilize all the produced volume and prioritizing usage to mitigate sub-par storage conditions or issues.
Growers were happy with the interest coming from western processing plants wanting to source raw from the east but again COVID-19 is causing issues with availability of transportation and thus preventing growers from sending raw potatoes to alleviate western shortages.
Growers are confident with the storability of the storage crop and quality issues in storage should be manageable.
Quality and payables at the processing plants are trending in line with long-term averages and processors are happy with the quality of the 2021 crop. Packers are also running to meet demand and prices have been strong even with the uncertainty of COVID-19.
Seed potatoes are showing excellent quality, very low virus levels and are storing well with no issues.
Ontario
By: Kevin Brubacher, general manager of the Ontario Potato Board
The 2021 harvest in Ontario concluded in a timely manner, however extremely wet conditions created challenges for some across the province. This season Ontario growers were fortunate to experience some of the best growing conditions in recent memory. Production is up considerably as a result of excellent yields. Due to wet conditions coupled with higher-than-normal temperatures at harvest we have seen some isolated incidents of breakdown in storage. Growers have done an excellent job of working through trouble areas and minimizing losses. Dec. 1 storage holdings show there should be adequate supply to fill our markets through to new crop.
The Ontario Potato Board held a successful 46th Annual General Meeting on Dec. 1, 2021. Due to the ongoing COVID-19 pandemic we held a hybrid meeting this year with participants attending both in person and virtually. It was a pleasure to see many attendees in person once again. The keynote speaker this year was Elaine Froese presenting "Finding Fairness and Family Harmony in Farm Transition". Thank you to all of our growers, industry representatives and those from out of province for your contribution to a great day!
The annual Ontario Potato Conference hosted by Eugenia Banks will be held virtually this year. The conference will be held Wednesday March 2. This event will be highly informative with a lineup of speakers you don't want to miss. Everyone is welcome to attend this event, you can register for free online here.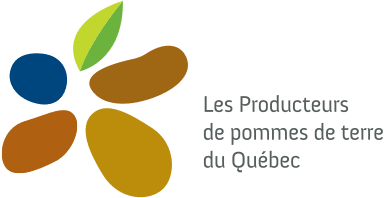 Quebec
By: Sarah-Maude Larose-Lavallée, project officer for Les Producteurs de pommes de terre du Québec
In 2021, good yields surpassed growers' expectations and resulted in an increase of production. Those with an irrigation system had better results, since the early growing season started off dry. Harvest conditions were nearly ideal, and most growers were done by mid-October. Higher than average temperatures brought some challenges, but very few storage issues have been reported to this day.
Our storage holdings are about 25 per cent above our five-year running average, and crop usage as of now is ahead of average. Strong movement is needed for a good marketing crop. There will be enough supply to make it to spring, although there's a lot of uncertainty with COVID still around. The next few months will have a great influence overall on movement and thus, on planting.
Our 2021 seed crop turned out well considering the growing regions got off dry. Seed supplies should be adequate.
Despite the ups and downs, we are happy to be able to rely on a strong Canadian industry that works together to find new solutions, tackles tomorrow's challenges, shares a common vision and inspires to be better. As we continue to deal with the challenges brought upon us, we look forward to seeing everyone in person again.
Related Articles
Oversupply, Export Issues Weigh on Canadian Potato Market
Canadian Potato Holdings 20 Per cent Above Average