Saskatchewan's Mustard 21 and some Manitoba researchers are bringing the crop back as a biofumigant.
Thanks to the efforts of the Saskatchewan-based Mustard 21 Canada and researchers in Manitoba, biofumigation of potatoes could soon come back in a big way.
"With the deregistration of some of the biofumigants that are on the market, growers are looking for an alternative. Years ago, mustard was used for that purpose, until biofumigants took over and many growers moved away from it," explains Rick Mitzel, CEO of Mustard 21 based in Saskatoon, Sask.
"Now they're moving back to it, but they face challenges. Growers are coming to us saying they'd like to use mustard in their potato rotation, but they don't want to deal with the seeds that arise from planting mustard."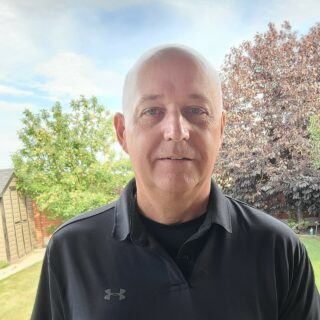 Mustard 21 is a non-profit initiated by the Saskatchewan Mustard Development Commission and the Canadian Mustard Association, created to help develop higher yielding mustard varieties and identify new uses for the crop.
Mustard 21 will soon be introducing a sterile hybrid mustard variety that doesn't go to seed, offering potato growers a new tool in the battle against disease.
Because the mustard crop eventually gets to a certain level of maturity after planting, it starts to produce seed, and then the seed gets put back into the ground and then multiplies again. The sterile male hybrid currently moving through registration, known as MSH85 and originally developed by Agriculture and Agri-Food Canada Saskatoon breeder Bifang Cheng, doesn't produce any pods or seeds.
According to Mitzel, the advantage to the grower is they can leave the mustard in the ground as long as they want and they're not going to get seed production.
"It allows the farmer to have a little more flexibility; they don't have to worry about working the mustard into the soil before it begins to seed. That can create a time crunch for them. This grants them a longer timeframe for that."
There's also another benefit to the variety — because it's a hybrid, it produces about 20 per cent more biomass than a non-hybrid mustard, Mitzel says.
"So, you get about 20 per cent more biofumigation control out of it than you do out of a regular mustard variety," Mitzel says.
Harnessing the Power of Mustard for as a Biofumigant
Mustard and most other plants from the brassica family produce chemicals called glucosinolates, explains Haider Abbas, applied research specialist at the Manitoba Crop Diversification Centre (MCDC). Abbas has worked extensively with Canada-Manitoba Crop Diversification Centre researcher Zack Frederick on using mustard as a biofumigant.
When glucosinolates come in contact with water and enzymes contained in plant cells, they are transformed into another group of compounds called isothiocyanate. It's these isothiocyanates that give mustard its biofumigation power. Theoretically, with the increase in biomass production glucosinolate levels, levels are also increased in a biofumigant crop.
Mustard has been shown to control a variety of soilborne pests. These include verticillium rhizoctonia, fusarium, pythium, sclerotinia, common scab and range of nematodes. The use of mustard as a biofumigant has also shown a decrease in damage caused by wireworms.
But it's not so simple as just planting mustard with potatoes and reaping its biofumigant properties, Abbas and Frederick note. Mustard comes in many varieties but not all varieties are equally as effective when it comes to the biofumigation process. Some mustard varieties produce more glucosinolate levels compared to others. Some varieties have been bred for the sole purpose of biofumigation.
At the MCDC, Abbas and Frederick tested four mustard varieties including Caliente Rojo, AC Vulcan, Andante and AAC Brown 18.
Caliente Rojo is one of those varieties that is bred for biofumigation purposes. It grows quickly and is typically used in spring or late summer. It contains very high levels of glucosinolates.
"Mustard is a very diverse species, as are glucosinolates, so we have to ensure we're comparing apples to apples across these different mustards," Frederick says.
Challenges Ahead for Mustard as a Biofumiant
Even if they find a good mustard species to use as a biofumigant, there are challenges for growers who decide to try biofumigation.
Success with biofumigation depends on both variety selection and region, Frederick explains.
"In conversations I had about mustard biofumigation in Manitoba in 2017 and 2018, when growers were experimenting on their own, the initial results were frustrating and they didn't think it was working," he says.
"The problem turned out to be the situation with the correct mustard and the incorrect method, which prevented the process from getting over the finish line. So, it's important that you pair the two, and this is where it becomes critical to make sure that the mustard and the method really have been experimentally verified in your region."
Seeding date is also crucial, Abbas says.
"Mustard should be seeded about 60 days before the pest will be present in the soil. So, if we want to reap the biofumigant effects in October, the mustard should be seeded two months before that," Abbas says.
Abbas explains that for best results, the pH of the soil should be above 5.5. If the field has a pH lower than 5.5, the biofumigation process might not be successful. For optimum results, the pH of soil should be as close as possible.
Fertilizer is also very important to the production of biomass and sulfur is crucial for the production of glucosinolates.
Managing all these factors helps in increasing the biomass production and glucosinolate levels in the mustard crop.
"Biomass and glucosinolates are factors that are fundamental to the success of biofumigation," Abbas adds.
Irrigation is also another factor for best results.
Finally, mustard must be incorporated immediately after mowing, as 80 per cent of the fumigant gas will be released in the first 20 minutes after mowing. Once the incorporation process is completed; the field should be left undisturbed for at least two weeks to ensure all plant material can be broken down.
Despite the challenges, it's clear there's an appetite for alternatives to commercial fumigants, and Mitzel is optimistic that having a new tool in the toolbox in the form of MSH85 will encourage them.
"What we're trying to do is create a product that will work for growers and will require minimal maintenance. Convenience and more biomass production are what we hope will be a winning combination," Mitzel adds.
Header photo — Caliente Rojo is a mustard variety bred for biofumigation purposes. It grows quickly and is typically used in spring or late summer. Photo: Zack Frederick
Related
Exterminating Verticillium wilt from Potato Fields with Mustard Biofumigation
Moving Manitoba Potato Research Forward at CMCDC