How do you market your edible "ugly" or misshapen potatoes?
Not every potato you grow is going to be perfectly round and the required sale size. So what do we do with these edible "ugly" or misshapen spuds?
Panelists Brian Roe, Van Buren professor in the department of agricultural, environmental and development economics at Ohio State University and Shelly Harris, an organic farmer with Fraserland Organics Inc. in Delta, B.C., joined us at the Canadian Spud Congress on March 22 to answer all our questions on ugly spuds.
Fraserland Organics started Pugly Potatoes after coming to the realization that so many perfectly nutritious potatoes were being wasted because of harmless defects.
What makes a Pugly Potato? Any potato with minor skin defects or an odd shape.
"I would go past the cull bins, and there would be so many beautiful potatoes there. It was frustrating to see such a high percentage of what we worked so hard to grow be discarded," Harris explains.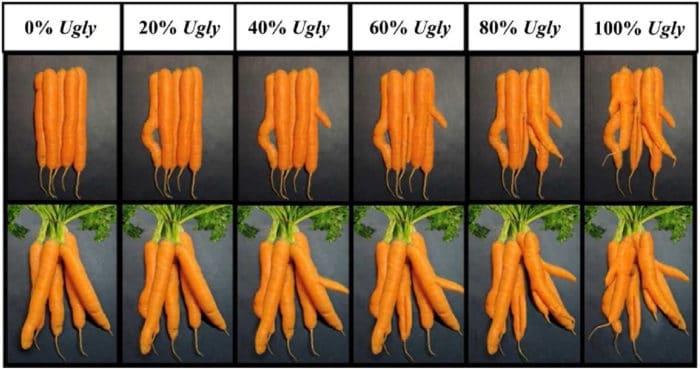 Food waste is a prevalent issue worldwide. "The average U.S. citizen wastes anywhere from US$1,000 to US$2,000 worth of food each year just by tossing it away," Roe says. "We're wasting land and chemicals and labour growing food that then ends up getting thrown away or not eaten because it might have a funny shape to it."
She then posed an important question: "What can we do to maybe gain back a little bit of that?"
While Pugly Potatoes only make up about two per cent of Fraserland Organics' recovery culls, as the ugly spuds are priced around 70 per cent of the regular priced product, it has given people who may not be able to buy fresh produce because of the price point a way to purchase their products.
Advice to Growers Wanting to Sell Ugly Spuds
The incentive for many consumers links back to reducing food waste.
"The big takeaway here was that there was this cluster of consumers who were willing to pay as much or even more when they knew that produce could help reduce food waste when we told them that food waste was a problem nationally," explains Roe.Roe and Shelly believe farmers markets might be the hot spot for growers to sell misfit produce.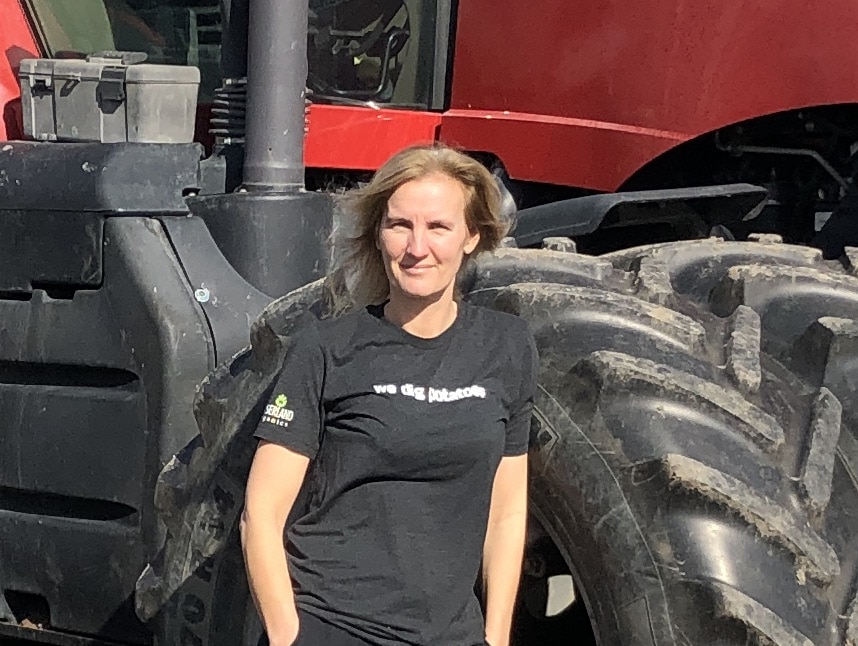 Ugly potatoes might see more success, "if they were situated in say, a farmer's market, perhaps where people are going and thinking more critically about the foods that they're purchasing and wanting to be more connected to the producer," concludes Roe.
"Yeah, I think you'd want to look at it make sure that you're not taking away from your current sales. You don't want to have your regular product replaced," Shelly explains. "I think it's just a matter of talking to your customers and their willingness to want to carry a product like that. Do they have other products to go with it? That might help."
Misfit Market and Imperfect Foods are two options for producers looking to sell their misshapen produce.
"It wouldn't be branded by you personally, but it could be a way for you to move some of the items that would normally go through cull through another stream, another marketing stream," shares Roe.
Related Articles
What Would Make Consumers Buy Ugly Produce?