Manitoba
By: Dan Sawatzky, general manager of the Keystone Potato Producers Association
Mild weather has been the story of the winter in Manitoba to this point. In the first week of January, we are seeing temperatures 10 C above normal. The warm temperatures should relate to better ability to store the potato crop. More ability to bring in fresh air along with less condensation from extreme outside temperatures allows for a better environment to optimize potato storage management. Along with the ideal harvest conditions, we are surprised by the storage issues which have been popping up. Fortunately, we have not become overwhelmed as the processors have been able to address the issues in a timely manner.
The harvest ended in the first week of October for the processing side of the industry and by mid-month the table potato crop was also safely in the bin. For many farms, the harvest was completed in record time despite the potential of the new threat of interference from the COVID-19 pandemic. A late start to planting, along with a few weeks of heat reaching above 30 C shortened the yield potential. An overall dryer than normal summer kept the irrigation equipment running until harvest. The drought continued this year throughout harvest, opposite of the last two years, which allowed the crop to be harvested in good condition. With fall rains and very little snowfall to date, we will need additional moisture to begin next year's cropping season.
Processing potato yields were off by an average of 15 per cent, which has left processors short of their needs and has necessitated the importation of raw potato supply. With the pandemic continuing to have the potential to bring instability in market demand, we continue to work with our processors to monitor their requirements.
Although farming operations continue providing food for the world despite the COVID-19 pandemic, pandemic adjustments and fatigue are a reality. We have missed connecting together as an industry through the summer golf tournament and other events such as our annual meeting, Manitoba Potato Production Days, the United Potato Partners Seminar/spring production meeting and other area grower meetings. Zoom, although a helpful tool is not the same. We are looking forward to the time we can connect with each other on a personal basis.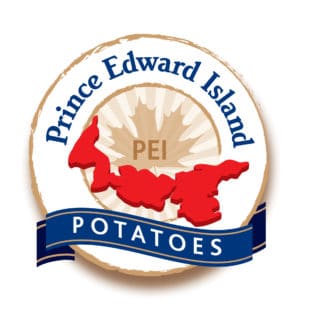 Prince Edward Island
By: Wayne Townshend, board chairman of the Prince Edward Island Potato Board
The drought of 2020 was the big potato story in Prince Edward Island for this past season and has implications for all sectors of the industry. Canadian production numbers show potato volume in P.E.I. down almost 14 per cent, although this is variable with the south-central area of the Island most severely affected. Fortunately, very few acres were left unharvested this season and quality is good.
Table stock shipments are ahead in both domestic and United States markets so far this year and prices are comparable to last year or slightly higher. It is expected shipments will level off after the holidays as dealers balance their supplies to keep their regular retail customers supplied throughout the remainder of the shipping season. Demand for different size packs continues to vary depending on the food service activity.
Processing markets are still very volatile as the COVID-19 pandemic is resulting in various lockdown measures across Canada and the U.S. This volatility is expected to continue through the winter and will make contract negotiations challenging. As the COVID-19 vaccines roll out in 2021, we hope that will bring some stability to processing markets for the 2021 crop.
With reduced production in 2020 it is expected seed supplies in eastern Canada will remain tight for the 2021 planting season.
There is a tremendous list of winter meetings and conferences which are planned as virtual events in the early part of 2021. This is a good opportunity for growers to take in some events from different production areas as well as those with more local application.
This will be a different winter for everyone as we continue to deal with the changes brought upon us by COVID-19 and we join everyone across the country in hoping for a more positive 2021.
Ontario
By: Kevin Brubacher, general manager of the Ontario Potato Board
The 2020 harvest in Ontario concluded in a timely manner. An excellent stretch of weather allowed the crop to be harvested in a normal timeframe. Although we saw some challenges throughout this year's growing season, yields were close to average and growers were able to harvest a crop of exceptional quality. Storage holdings are up from last year due to some excellent yields in some of our chip potato growing areas. At the time of writing potato stocks are above where they were at this time last year — there should be enough supply to carry through spring.
The Ontario Potato Board held a successful 45th Annual General Meeting on Dec. 2, 2020. Due to COVID-19 restrictions and for the safety of everyone involved, we held our AGM virtually this year. It was definitely a different format, but successful, nonetheless. We look forward to seeing everyone in person at our 2021 AGM.
Unfortunately, we have decided to cancel our annual Ontario Potato Conference in 2021 which is hosted by Eugenia Banks. In its place Banks will be hosting the "Ontario Potato Webinar Series" on Thursday, March 4, starting at 11 a.m. Eastern. This event will be highly informative with a lineup of speakers you don't want to miss. Everyone is welcome to virtually attend this event, please contact the Ontario Potato Board at (519) 846-5553 or email [email protected] for information on how to register.
British Columbia
By: Hugh Reynolds with Reynalda Farms in Delta, B.C.
The purpose of this issue is to fine tune your seed order. Every farm is different, and we need to think about what crop we want to harvest. The COVID-19 pandemic has caused us to change our market directions and 2021 will be different again. Many hundreds of thousands of our North American customers may be lost before we dig the main crop in September. As the world reopens people will eat out to make up for their lost year. They will order fries or a baked russet to go with their wings or steak.
Many large areas of North America had poor weather again. In fact we have had several years of poor growing areas. This has allowed for fair prices with supply a few points below demand.  The bad weather has hidden yield increase trends. Risk takers will soon learn not to bet against the average. If we have an average or even good conditions, there could easily be an overabundance of open table stock. This happened to our friends in France this year and you don't need to be an old potato farmer to know how ugly this can be.
Remember those workers you hired to throw away wireworm damaged potatoes — have you alerted them that their position on the grading line will not be needed in the future?  Not only will yield increase, but grade out percentage will decrease. A good way to hedge your bets is to sign a processing contract. Stay smart and grow what people want to buy.

New Brunswick
By: Jean-Maurice Daigle, director of market information for Potatoes New Brunswick
The 2020 growing season in New Brunswick was a challenging one to say the least. Drought conditions during the growing season resulted in yield reductions ranging from 15 to 50 per cent with the provincial average yield reductions being 30 per cent. As a result of this reduction in available volume, processors have had to shift some pack plan to other factories and plan systemic down time to stretch the available raw as much as possible to get to 2021 new crop. Packers imported product from other areas last fall to fill empty buildings and guarantee supply to run the full packing season.
Growers are confident with the storability of the storage crop and quality issues in storage should be minimal with lower than usual piles and mild temperatures up to now.
Quality and payables at the processing plants are trending in line with long term averages and processors are happy with the quality of the 2020 crop. Packers are also running to meet demand and prices have been stagnant with the uncertainty of COVID-19 and lockdowns due to outbreaks in certain areas.
Seed potatoes are showing excellent quality, very low virus levels and are storing well with no issues.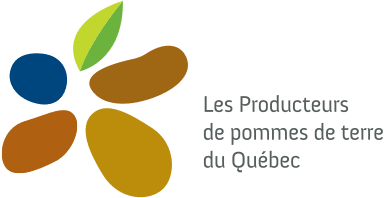 Quebec
By: Sarah-Maude Larose, project officer for Les Producteurs de pommes de terre du Québec
Quebec potato growers have encountered major challenges throughout the 2020 growing season. The province dealt with hot and dry conditions in the early growing season followed by large rainfall events which delayed the harvest. Our current estimate is that 2,000 acres have been abandoned. The current crop is storing well with some spotty issues mainly related to the potatoes harvested after the rainy weather set in and the early frost that many producers had to cope with.
Despite these issues, Quebec's storage holdings on Dec. 1, are only slightly below our five‑year running average, at three per cent less or 267,000 hundred weight down.
Growers report good sales — usage is running ahead of last year, with strong shipping pace for chips and fresh. Growers are looking forward to a positive marketing year, but the pressure on prices is strong even though we have a favourable supply-demand balance.
Early indications on the seed side are that growers have fewer rejections from inspections. Supply is actually above our five-year average, at four per cent, but most of it has been spoken for.
Alberta
By: Terence Hochstein, executive director of the Potato Growers of Alberta
With overall planted acres being down this year due to the uncertainty of the COVID-19 pandemic, the 2020 Alberta harvest turned out to be much better than most growers anticipated. For the first time in years there was no major weather delays, and the threat of an early winter was nowhere to been seen. Overall yields were higher than many growers expected considering the early season rain events and hailstorms in the south and the extreme wet conditions in the seed growing areas.
The crop appears to be storing in excellent condition with no major issues. Early season seed shipment appears to be up from previous years, with shipments to the southern United States steadily growing. The availability of seed for the upcoming year will once again be tight as demand for Alberta seed continues to grow and process growers are optimistic that they will gain back some of the acres which were reduced this past season. The next few months will have a great deal of influence as to what will transpire come spring planting.
Like most fall and winter conferences, the Annual Potato Growers of Alberta Potato Conference and Tradeshow was cancelled this past November, with the seed meeting and annual general meeting using a virtual platform to conduct the necessary business. We are all hoping this is a one-time event with plans already being made to host the 2021 event in Red Deer, Alta. on Nov 22-24.
Winter so far has been all over the map. There have been some early season extreme cold snaps, multiple major snow events and some plus double-digit temperature days mixed in, over the last few months. One thing is for sure, every day which passes at this time of year is one day closer to spring.
As is customary each spring, process growers and their respective processors are engaged in contract talks. The uncertainty of the COVID-19 situation will play a great influence in this spring's negotiations.